It is finally here! Our long-awaited ACH release…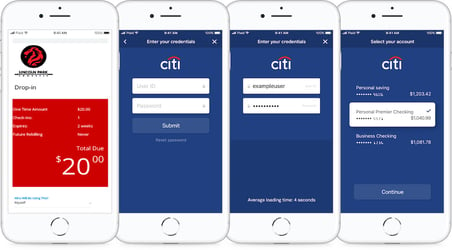 As of today, all PushPress clients located in the US will be able to log into their PushPress accounts and begin accepting ACH payments. (For the time being, ACH is only accepted for US clients. We are working toward integrating bank-to-bank transfer solutions for other countries.)
ACH payments are an alternative payment method that is now accepted in PushPress. This can be used for all transactions inside PushPress. As an alternative to credit card payments, ACH involves a direct bank-to-bank transfer, facilitated through the Automated Clearing House (ACH) for clients and customers doing business in the US.
Instant Bank Verification
Our aim to simplify the customer and client experience was paramount with this release. So we integrated with Plaid, which offers customers the ability to instantly verify their banking information, in real time, by logging into online banking institution. There is no longer a need for customers to input their bank account and routing numbers.
0.8% + 0.30 Saves You Money
Our mission here at PushPress is to help our gym owners WIN.  One way to do this is to save them money.  In that light, we are offering ACH at a savings over over 2% vs. credit cards.
PushPress transaction fees for ACH are significantly lower than Credit Card transaction fees, and even across other systems offering ACH payments. Transaction fees for ACH in PushPress are 0.8% + $.30 per transaction, with a cap at $5. This is especially beneficial for business that routinely sell high-ticket services.
Watch the full recording of our live demo and release here:
More ACH resources can be found here